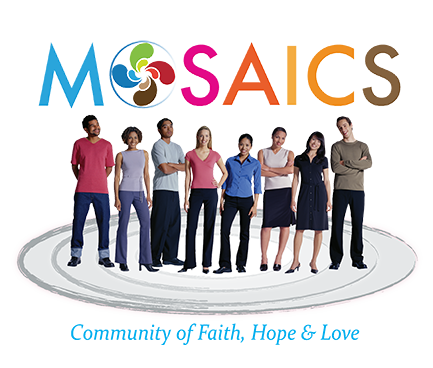 Mosaics Testimonies:
"Stephen is a gifted educator and entrepreneur with a rare combination of patience, spunk and linguistic competence. I have been an active participant of his intercultural activities for over half a year. I have seen Stephen go above and beyond in organizing classes of over seven languages. Stephen knows multiple languages, and is a patient educator who made his weekly Korean class very enjoyable to students with various linguistic and cultural backgrounds. Because of his "student" mindset, he's also eager to learn new languages, and that's how the highly diverse and international members came together every weekend. Like many others, I certainly miss attending Stephen's multicultural activities. I have only optimistic predictions for his career trajectory. Best, Milon" – Milon Au Yeung
"When I was a new mother Davis Mosaics connected me and my kids with a diverse, supportive and caring community. I am forever thankful that my kids and I got to experience languages, cultures and food from around the world." – Amy Corona
"In Davis Mosaics I have found a collaborative space where we all support each other to be better human beings. In this group, we share music, food, knowledge and especially kindness. Stephen has been the leader that makes it possible. Overcoming many obstacles and always finding the way of keeping this running. And for that, I'm greatly thankful." – Carlos Andres Perez
"Davis Mosaics allowed me to study French, Spanish, and American Sign Language, and also gave me the opportunity to teach German. It was great to share my language knowledge with others and explore the German culture as well. Eating dinner afterwards with many new friends helped me feel part of a community. I know Mosaics helped people feel less alone and feel more hope. I run into people I met there often, and we still share tips with each other and have a kinship that will continue. Mosaics is a unique program that is irreplaceable. You can go there and learn new skills, like drumming, learn languages, try new foods, sing, dance, or just relax and meet new people. Stephen invites everyone to share their talents and knowledge with the group, and it is this exchange that makes Mosaics dynamic and exciting. Stephen and Grace create such a welcoming environment, that when you go there, it is hard to leave, and when you finally go home, you feel happier, smarter, and less alone. Thank you!" – Honna Steissberg, former German Teacher.
"Grace and Stephen Moon have given to me and to the community of Davis the highest gift of love. It is through the action of selfless service and dedication do they demonstrate their faith in the gospel of Jesus and the sacrifice of their personal free time do they graciously share this faith with the Davis community through the Mosaics program. I feel very blessed to be a participant of such a beautiful network of friends and families where everyone is welcomed to contribute or receive knowledge and wisdom or find support and encouragement. Thank you and God Bless~" – Amber Weber
"The first time I came here, I was surprised by the warm welcome of the members of Davis Mosaics. I soon realized that this is the place where people of many different cultures can spend time together and help others in need like a big family almost without any barrier. Although my time there was short, it was a new and pleasant experience that gave an introvert person such as myself different, positive ways of seeing other people." – Hung Pham
"As a Malian (a West Africa country), I came in Davis with different cultures and beliefs. Mosaic helped me to interact with people and to see the beauty of the cultural difference. With mosaic, I learnt that kindness is the best way of communication between humans. I know that many are going through life challenges but they smile, sing and talk when they get together. Mosaic is family, there communication support which is important in difficult moments. May God bless our mosaic meetup where everyone from everywhere is accepted." – Aïssata Sow
"The Mosaics fellowship has been a wonderful gathering for language learning, cross cultural exchanges and sharing, as well as friendship building for my family. My husband, 2 young children, and I have all been greatly blessed by the fellowship that Dr. Moon and Mrs. Moon created and lead weekly for the 3.5 years that we've been attending Mosaics. It is a great place for the intercultural minded community to connect on a personal level. We're thankful for the opportunity to be part of this fellowship and to see God's blessings upon this group." – Joyce L.
"Find a friendly face in the crowd" is said to many when they are scared to give a public speech. I was asked to be a Spanish substitute teacher at Davis Mosaics by my sister in Law. I have battled with anxiety my whole life, so this would be a good challenge for me. I agreed, although I have never taught before. Upon my arrival, I was greeted by Stephen and Grace with open arms as if I were a family member who they missed and had finally come home. I stood in front of the class, all eyes on me. I could barely breathe. I looked up to see Stephen smiling at me, with his thumb up. I took a deep and started my lesson. By the end I was given feedback by those who attended my class that they enjoyed it. Soon enough I was the regular Spanish teacher. This was the first step to my life changing. During this time of my life, I didn't have a place to call home for my two children and I. I was lucky enough to have a brother who allowed my little family borrow their space until I figured out what to do next. I found an apartment in Davis after much research and comparison of nearby schools and communities. In my opinion, a good education and love are two of the best gifts a parent could give their children. I was giving this to them but was struggling financially. I needed to find a less expensive home in Davis or move somewhere different where my kids' education and peace of mind would be at stake. The Cannery was being built and they were building affordable apartments where rent amount would be based on income. It was a long shot!! They called it "A lottery system." To even be part of the lottery system they wanted proof that one already belonged to the community and were ranked by points. I turned to Stephen. Who, made it possible for me to participate in the lottery giving my little family a chance to keep what was so important to me. "I was chosen!!!" Soon after I was hired at a local credit union and promoted to management after being there for a only 8 months. My best friend in asked me to be his wife and after saving for over a year we have purchased our home, here in Davis. They say find the "friendly face in the crowd" but I found more than that. I found a friend who was willing to help me pick myself up when I couldn't see past what was in front in me. Thanks to this program my life was changed and I will forever be grateful. Davis Mosaics felt like home from day one and to many is a place to find peace while is rearranging itself. – Rocio Corona